JTS accredited with ISO 9001
After months of assessments JTS EC&i are now fully accredited with ISO 9001. ISO 9001 is a certified quality management system (QMS) for organisations who want to prove their ability to consistently provide products and services that meet the needs of their customers and other relevant stakeholders. To maintain the accreditation JTS will complete annual assessments. Giving you peace of mind that we continually work to the highest standards.
Alongside this we are also a registered member of ECA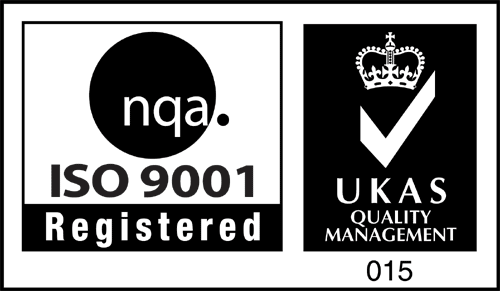 24 JUNE 2016
ECA responds to EU referendum result >
Now that the outcome of the referendum is known, we must focus on the future for our sector. It's important to remember that, despite the recent turmoil, the legal situation today is still the same as the legal situation yesterday.
12 FEBRUARY 2016
ISO 45001 on occupational health and safety has been approved for Draft International Standard public consultation
ISO 45001, one of the world's much anticipated standards for occupational health and safety (OHS), has been approved as a Draft International Standard.
1 FEBRUARY 2016
New sentencing rules set to ramp up safety fines
From 1 February 2016, the 'Health and Safety Offences and Corporate Manslaughter Offences Guidelines' could mean higher (and potentially unlimited) fines for companies and public sector bodies who fall short of complying with health and safety law.
3 NOVEMBER 2015
Giving ISO 9001 a fresh sparkle
The new 2015 revision of ISO 9001, brought right up to date in response to vast changes in technology, business diversity and global commerce, promises to be the most effective, user-friendly and relevant quality management system yet.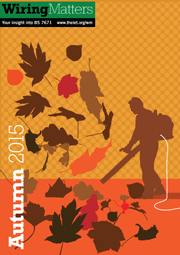 Issue 58 Autumn 2015
Fire performance of cable supports
Importance of effective electrical safety management
Home automation
Smart electricity meters revisited
Solar PV: interview with Martin Cotterell
A new international Standard for utility connections in port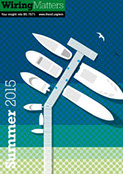 Issue 57 Summer 2015
Guide to how BS 7671 is updated
Energy efficiency, the IET Wiring Regulations and future 'smart' installations
Electrical safety management event
Students and the Wiring Regulations
The new Trailblazer apprenticeships and the effect on electrical apprentices